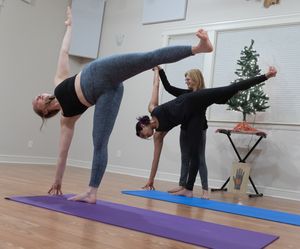 PHYSICAL FOCUS - exploring through mostly movement
Finding Steadiness and Ease - experience your bones as a means of finding efficient, effective, and more effortless support
Unlock Tight Hips - releasing hip tension can unwind issues in shoulders and back. 
Unwind Your Spine - gentle movements to unwind years of accumulated back tension
Release and Relax Your Shoulders - stop shouldering heavy burdens and feel freer and lighter
Soothe Yourself into Restful Sleep - movement and relaxation techniques to improve sleep. Calming your nervous system.
Yoga, Hiking, and You - Yoga class, hiking. See what Nature has to offer!
Finding Your Authentic Alignment - Understand some of the underlying "rights" and "wrongs" about "proper alignment" and find what is best for your unique body
Ageless Yoga - Gentle movements to lubricate the joints. Find strength from more than just your muscles. 
Juicy Joints - Lubricate your joints for great ease. 
Yoga for Non-Yogis - Don't think yoga is for you? Come and give it a try! Yoga is for every body, not just the rarified few. See what works (and what doesn't) for you!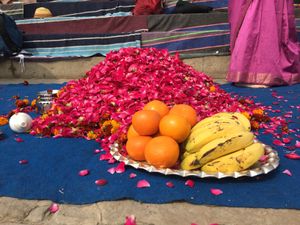 LIFESTYLE TECHNIQUES - techniques and strategies, movement, philosophy
Yoga and Ayurveda - an overview of these sister sciences, how they work together, and how you can use the knowledge of these ancient sciences in your daily life.
Best Practices for Your Dosha - what foods, what poses, what attitudes will support balance in my life? Based on Ayurveda.
Yoga Nidra - experience the art of "yogic sleep" as you calm and soothe your nervous system, providing a foundation for manifestation, health, and joy
Rock Your Pranayama - when and how to use different yogic breathing techniques in your daily life
Meditation for Non-Meditators - what is your meditation jam? Let's find out together and get you started with something that works for you!
Love Your Body - Body Image for Life - what can I do to love my body every day?
Self Care - What Really Works - self care is more than a hot bath sometimes. Explore sustainable and effective practices that never get old.
Nourish Yourself - Discover what nourishment is for you, and what it takes to nourish yourself towards physical, mental, and emotional health
Detox Now - a nitty gritty detox workshop. Juicing, detoxifying foods, detoxifying yoga practices
Detox for Life - Not as immediately intense as De-tox Now. Techniques for how to stay de-toxifed. (can be combined with Detox Now)
The Power of Scent - follow your nose and find the scent that works for you. Create your own scent to take home.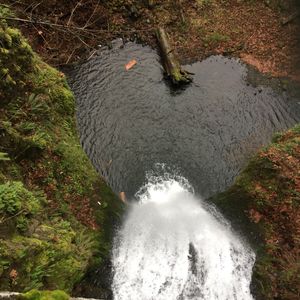 PERSPECTIVE CHANGE - living your Big Life, philosophy, techniques, movement
You are Perfect, Right Here-Right Now
How to Love Your Self Unconditionally
Money, Manifestation, and You
Living On Purpose
Senses, Perception, and Your Place in the World
Gaining Support From the Inside Out
Moving From Your Authentic Self
Finding Flow from Your Fluid You
Yoga For Your Heart
Finding Balance
Divine Masculine Divine Feminine and Center Line
The Power of "Equal-to"
How to Play the Transformation Long Game
Digestion - Breaking Down the Full Cycle - an informative and experiential exploration of the depths of digestion
Effective Communication in Defective Situations
Finding Your Voice
How To See Yourself as Good Enough
How do I Love Myself More?
How do I Get What I Want From Relationships?
BNPs - Basic Neurocellular Patterns
Re-write Your Story
Chakras
De-mystify Kundalini
Yoga for Longevity
Inspire Your Self
Mantra, Chanting, and the Power of Sound
Cellular Consciousness, Life, and Movement
Do Less, Receive All
Surrender Into Support
Your Value, Your Values, Your Worth
Worthiness
Self Expression Strategies
Re-gain Balance - Your Vestibular System