Somatic Movement Education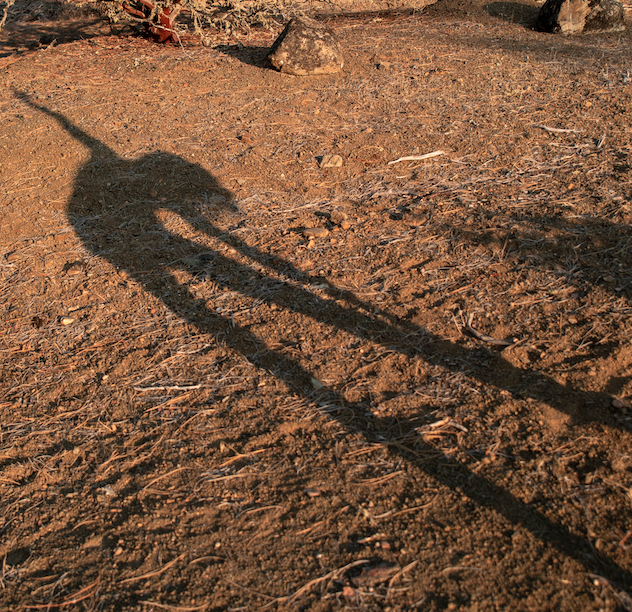 Somatic -  "relating to the body"
Movement - "the process of changing place or position"
Education - "the process of giving or receiving systematic instruction"
Jean started her journey into BodyMind Centering® when she took a workshop with Bonnie Bainbridge Cohen back around 1980. At the time, she was a dance major, looking for ways to find a lightness, a freedom, and a connection to a more loving, dynamic, and expressive relationship to her body. Inspired by Bonnie's question of how the mind is expressed through the body, Jean started her quest to find more connections and answers to the body/mind relationship, not only as an expressive tool, but as a way to be in the world. 
Her passion for exploring life through the lens of BodyMind Centering® continued. Initially incorporating it into her life as a dancer, teacher, and choreographer, it evolved as it began to influence her yoga practice and teaching.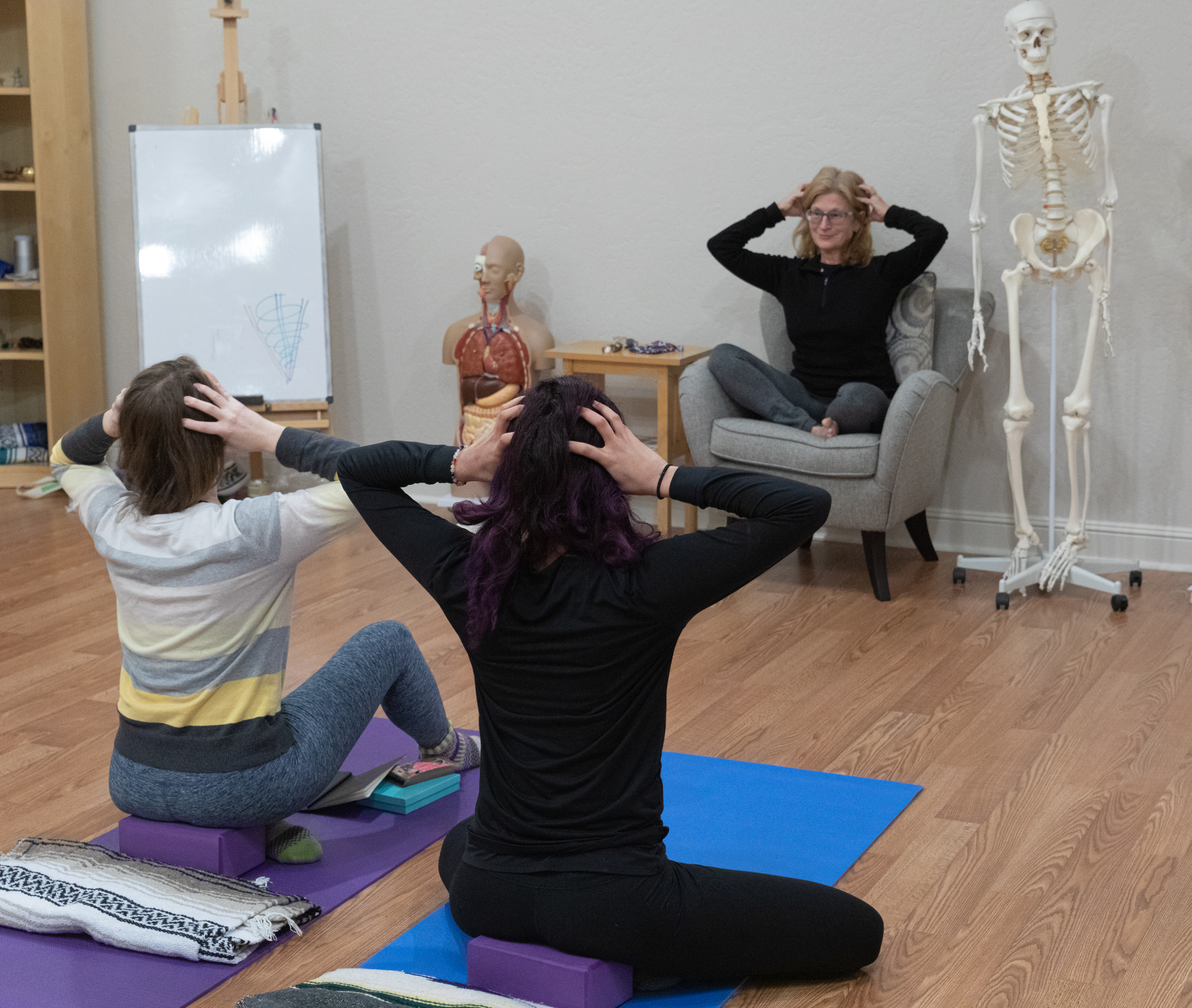 One of the most important gifts of Somatic Movement Education is to help herself and others see "questions" instead of "problems/aliments/issues" and to inspire a curiosity leading to self awareness. This journey of self awareness can provide a foundation for physical, mental, emotional, and/or spiritual transformation, as the person comes to know that they are their own laboratory, experiment, scientist, and lab rat.  Being a certified BMC® Somatic Movement Educator is aligned with Jean's belief that personal experience is key. Information and theory are valuable, but when the material is "embodied," understood at a physical in the body, the learning is deeper, more relevant, and more long lasting. Somatic Movement Education helps a person build trust with theirself through direct experience. A person begins to trust theirself and their experience as valid, acknowledged, important. And this trust can build confidence and a foundation for more fearless curiosity, and expression.
One of the tenets of a Tantric philosophy is "thought follows energy, energy follows thought." So when the mind in unable to change direction, go to the body. When the body has a challenge changing, go to the mind. In Body-Mind Centering,® all roads lead to Home. And Home is You. 
Jean offers Somatic Movement Classes, somatic inspired yoga and meditation classes, and private sessions. 
Somatic Movement: Come enjoy and express your Self through the different systems of your Body and Being! Start a conversation with your fluids, your nervous system! Explore art through your glands! Write from your bones! Topics move around the planet of You, the seasons, and the universe of questions that arise from living. You are a part of this Wholeness. Let's share space and play!
Somatic Yoga: Experience a more embodied asana practice as we awaken different systems of the body. See how these systems work together to provide more freedom and support in your physical body, but also your meditation. Free yourself from expectations and attachments to what you think you "should" be doing, and enjoy what you can do, right here, right now!
Private Sessions: Enjoy a one on one to explore specific questions. Give yourself the time and space to go deeper into what is up close and personal for you physically, mentally, emotionally, spiritually. Modalities may include guided somatization, guided meditation, movement, touch, verbal dialogue, vocalization/sounding, or more. Note: Jean is not a medical doctor or therapist. 
for more information on Bonnie and BodyMind Centering®, enjoy these links:
https://www.bodymindcentering.com/about/bonnie-bainbridge-cohen/
https://bmcassociation.org/about/bmc
Body-Mind Centering® and BMC® are registered service marks of Bonnie Bainbridge Cohen, used with permission.